Suarez, as the winner of Heat 1, will start on the pole for the $1 million-to-the-winner 200-lap race at the newly reopened historic short track.
"The car was very fast. I have to thank my guys," said Suarez, who drives the No. 99 Chevrolet for Trackhouse Racing. "I have an amazing team and we have a great group of people.
"We haven't been able to show it the last few races but it's coming to us."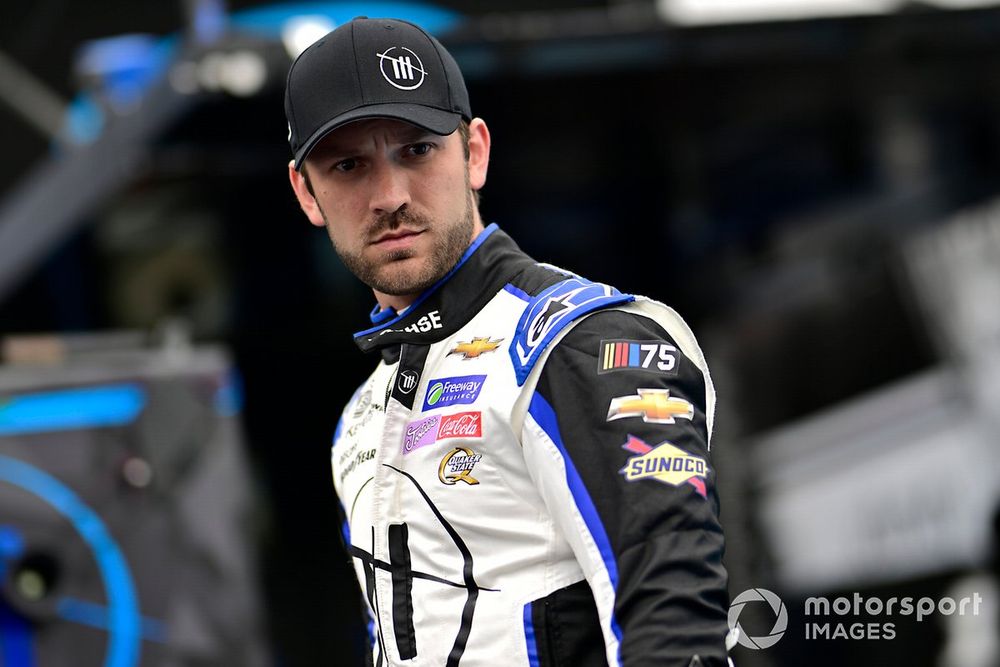 Daniel Suarez, Trackhouse Racing, Trackhouse Motorplex Chevrolet Camaro
Photo by: Nigel Kinrade / NKP / Motorsport Images
Buescher led every lap in his heat race, even while starting on slick tires and changing to wet weather tires midway through the 60-lap event.
"I liked our (car) on slicks, I was really happy with it. I didn't want to put rains on," Buescher said. "It actually stayed pretty dry to the end. But I was good on wets too so I'm not over here complaining.
"It's a heck of start. I felt really good about this thing in practice and I feel even better about it now."
Joey Logano will line up third Sunday night, Austin Dillon fourth and Chase Briscoe fifth.
Completing the top-10 are William Byron, Christopher Bell, Brad Keselowski, Denny Hamlin and Bubba Wallace.
Heat 1
Thanks to some rain showers, the first 60-lap heat began with cars utilizing wet weather tires and operating under non-competitive pit stops due to pit road still not dry.
Suarez started on the pole but Chase Elliott grabbed the lead off Turn 4 on the first lap.
On Lap 27, Suarez went to the inside of Elliott, nudged him aside and was able to reclaim the lead.
NASCAR displayed a caution on Lap 34 because of possible changing weather conditions but ultimately decided teams must continue to use wet weather tires.
All the teams elected to change tires and Suarez remained in the lead when the race resumed with 19 laps to go.
Logano moved into second with 17 laps remaining and began working on Suarez for the lead.
"It wasn't wet. We probably could've put the dry (tires) on and it would've been fine, but I understand playing it safe," Logano said after the race.
Heat 2
By the time of the second 60-lap heat, rain had tapered off and teams started the race on slick tires.
Buescher started on the pole and quickly pulled away as Dillon tagged the wall on the first lap.
NASCAR displayed a caution on Lap 25 as rain picked up around the track and ordered teams to move to wet weather tires.
The race resumed on Lap 34 with Buescher still in the lead. Byron quickly moved into second after the restart.
With 10 laps remaining, Buescher remained out front with a comfortable lead over Byron as Dillon ran third.
Dillon reclaimed the second spot from Byron with seven laps to go.
"I had a lot of fun out there tonight," Dillon said. "It was weird because the rain tires are so much better than the regular slicks that I didn't know how hard I could go."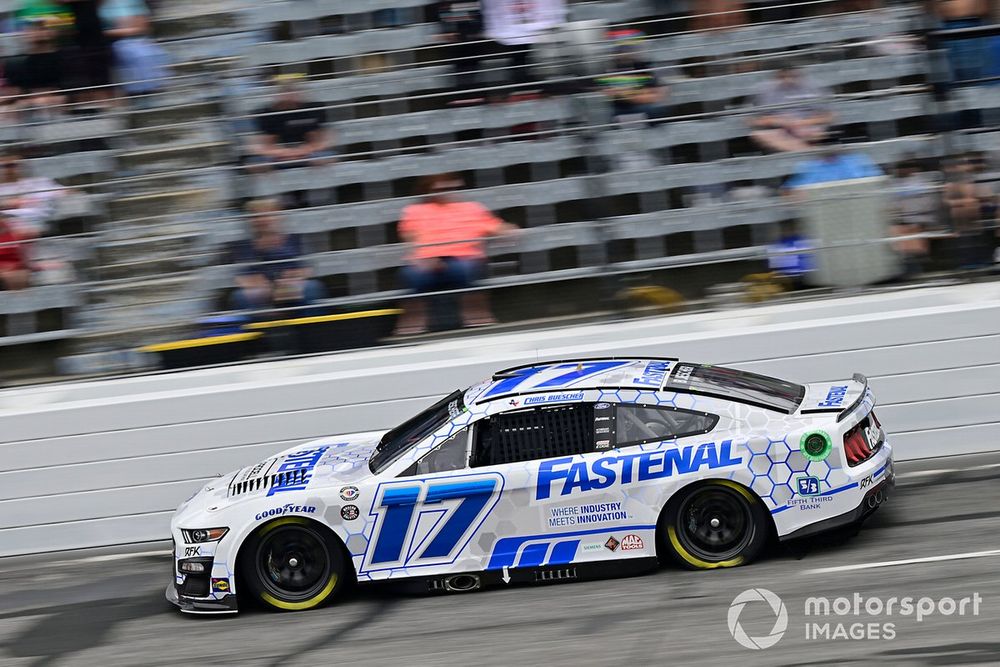 Chris Buescher, RFK Racing, Fastenal Ford Mustang
Photo by: Nigel Kinrade / NKP / Motorsport Images