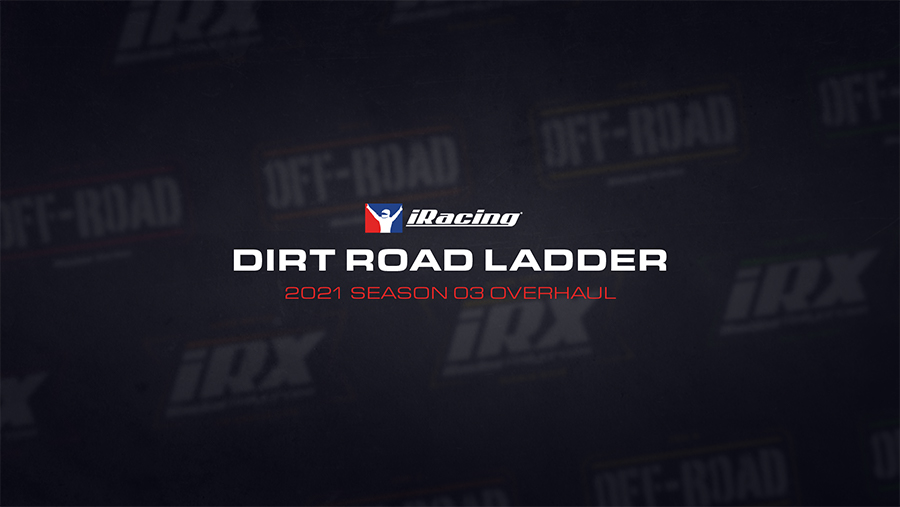 iRacing Dirt Road users will have an expanded path through public events and the opportunity to earn Class A licenses for the first time beginning with 2021 Season 3. The new Dirt Road ladder will introduce additional rallycross and off-road truck series, while also adding the brand new Volkswagen Beetle Lite to iRacing Rallycross competition.
Similar to the Pro 2 Lite, the Volkswagen Beetle Lite is a lower-horsepower alternative to its Supercar cousin that will be made available free to all iRacing users. The new car will take over the iRacing Rallycross Rookie and Class D slates, while Supercars will move up to Class C for fixed-setup, finals-only events and Class B for open-setup events with heat racing.
On the iRacing Off-Road side of things, the Pro 2 Lite will continue to hold its place in Rookie events, while fixed-setup events for the Pro 4 Truck (Class D) and Pro 2 Truck (Class C) will take up the next spots on the ladder. Open-setup racing for both the Pro 4 and Pro 2 will take place at the Class B level.
iRacing's new Dirt Road ladder will debut with the start of 2021 Season 3 in June. The Volkswagen Beetle Lite will be made available at the time of the 2021 Season 3 build. In addition, the iRacing Rallycross All-Star Invitational presented by Yokohama continues on May 11, with all iRacers having the opportunity to qualify for the sim racer portion of the event at Atlanta Motor Speedway through a Time Attack session through the end of the day.
---
You may also like…
---