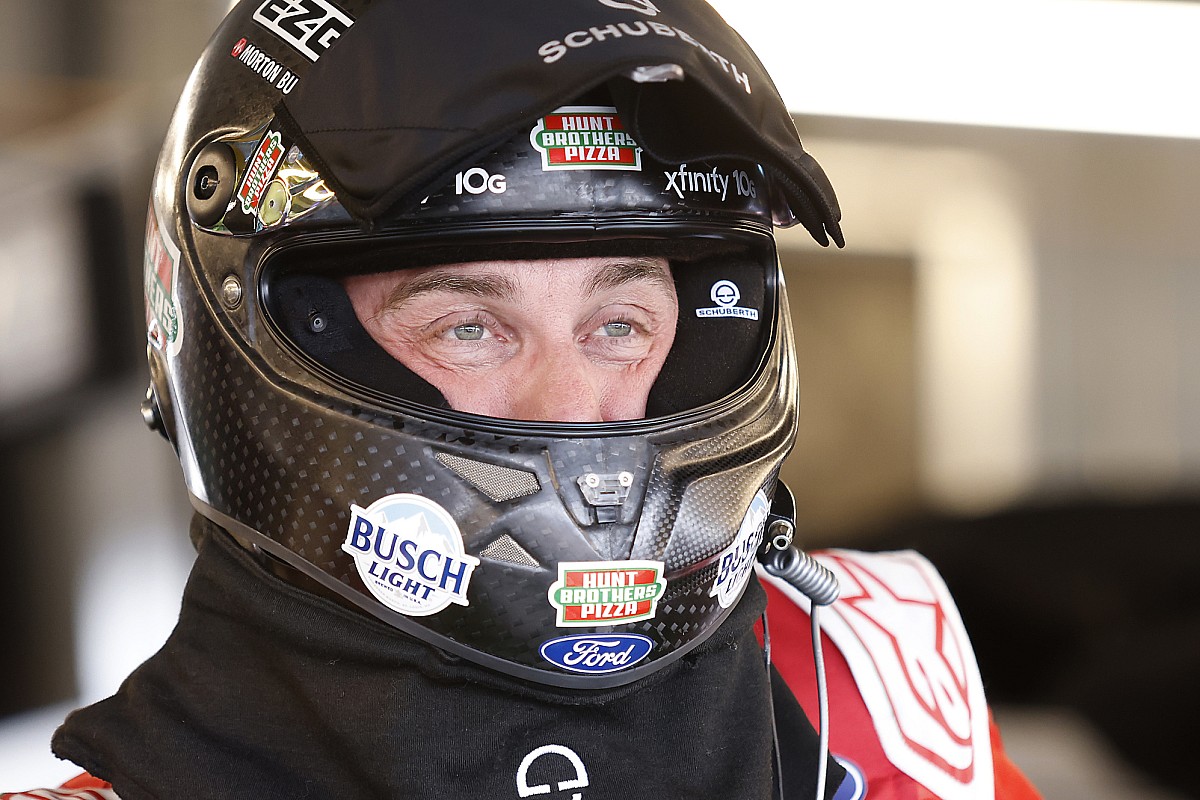 For the second consecutive week, Hendrick Motorsports teammates Kyle Larson and William Byron appeared the class of the field and won the first two stages.
However, following a round of green-flag pit stops late in the final stage, Harvick came out in second behind Larson and slowly began to run him down.
Harvick – in his final fulltime season in the NASCAR Cup Series – passed Larson for the lead on Lap 269 of 317 and looked like he would cruise to his 10th series win at Phoenix. He built a more than 3-second lead with under 15 laps remaining.
An unfortunate yellow
A late caution for a spin and blown tire debris from Harrison Burton's No. 21 Ford sent the all the lead-lap cars down pit road, where the top six took two new tires. Harvick was the first driver to take four and came out seventh.
On the ensuing restart with three laps to go, and again in overtime, Harvick's No. 4 Ford couldn't make up much ground on the short run, even with the new tires, and he ended up fifth.
"That one is not fun to swallow. We had a great car and didn't need that caution at the end," Harvick said. "We had a strong car and a chance to win.
"Just hate missing an opportunity when you have a car that strong."
Harvick didn't have any problems with crew chief Rodney Childers' decision to take four new tires on his final stop.
"It's what I would have done. I'd always rather be on offense," Harvick said. "I just didn't get a couple cars when that first caution came out. Kind of lost our chance. Still thought I had a chance there at the end. Those cars were quite a bit slower. They get all jammed up.
"That's the way it goes. Just smoked 'em up until the caution."
In the process, Harvick did manage to extend his NASCAR record of consecutive top-10 finishes at one track (Phoenix) to 20.